Avente Tile Owner Shares Blogging Tips in Floor Covering News
Avente Tile Owner, Bill Buyok, authored Building your small business with a blog for Floor Covering News (FCN). The special FCN supplement, A Guide to using Social Media was published November 14, 2011.
Christine Whittemore, of Simple Marketing Now, posted a blog article on Wednesday, Nov. 23, 2011 on The Social Flooring Index Blog that monitors the social state of flooring & floor covering. Her post, Floor Covering News Social Media Guide for Business 2011, mentions all of the contributors to the special FCN publication.
How to build your business with a blog in Floor Covering News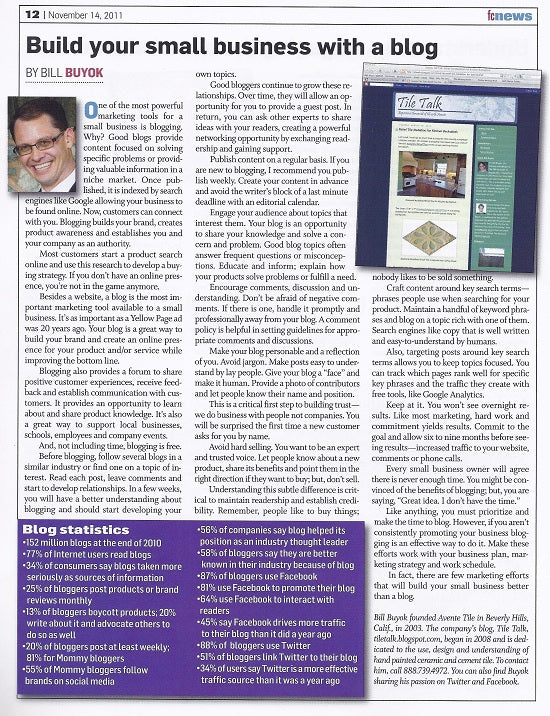 Floor Covering News Special Edition Cover: Guide to Using Social Media in Business